Originally published by Tammi


Rights sold to:
Estonia, Germany, Hungary, Norway, Poland, Russia

Ella's
Ef-One Adventure
The new school was pretty special: That's where we met Anna, who had got lost three months earlier and still hadn't found her own classroom. There was a storm of sawdust in crafts class, a hundred students playing ping-pong in the gym, and mystery mush in the cafeteria. Plus there was Ef-One, a boy no one could touch because his father wanted him to be a Formula One star.
If it weren't for Martti we would have been in trouble.
Oh, who's Martti? He's the Jail Fairy. Of course.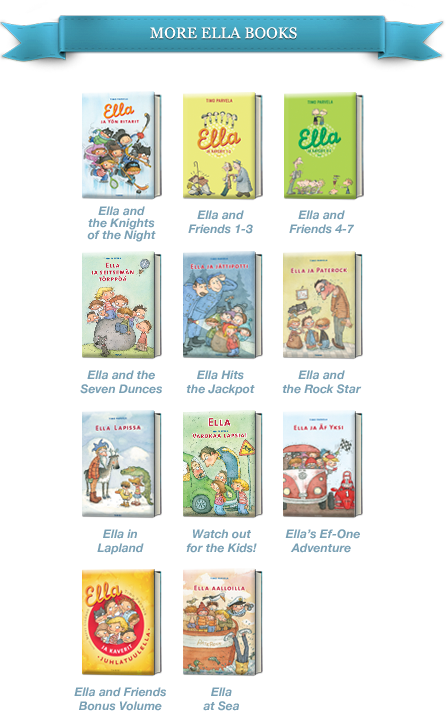 Praise for the Works
"The funny, action-packed Ella books, which take place in the world of elementary school, have hit their target, giving students who are just starting to read loads of motivation and joy.'' Yhteishyvä