Originally published by Tammi


Rights sold to:
Estonia, Germany, Hungary, Norway, Poland, Russia

Ella
at Sea
Ella's teacher takes the class on a sea trip. The children do some extraordinary bird-spotting, practise life-saving techniques and get scared of the harbour-monster. But what happens when the children learn that their beloved teacher is thinking of career change?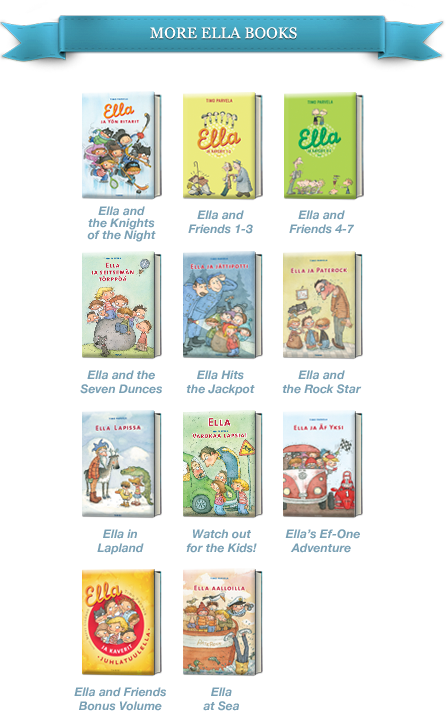 Praise for the Works
"The funny, action-packed Ella books, which take place in the world of elementary school, have hit their target, giving students who are just starting to read loads of motivation and joy.'' Yhteishyvä