Originally published by Tammi


Rights sold to:
Estonia, Germany, Hungary, Norway, Poland, Russia

Ella and
Friends Bonus Volume
The Ella books turn fifteen, but the age of the books doesn't affect the heroes themselves, who continue their life, sprinkled with joy, in the second grade, as they always have.
This anniversary edition has three Ella stories – two books previously published in the Tammi Golden Reader series and a third that is completely new, written just for this special edition.
Once again the stories offer a full helping of quick pacing, adventure, and chicken fricassee.
"Today is teacher's birthday," Tiina speculated.
"And we don't have a gift for him," I said in horror.
"Give him Pate," Tuukka suggested.
Tuukka is a genius. The teacher would undoubtedly be delighted to have his very own student, one he could teach even in the evenings.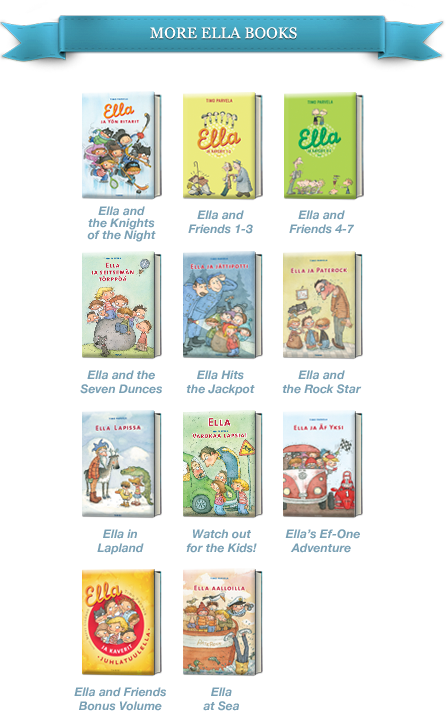 Praise for the Works
"The funny, action-packed Ella books, which take place in the world of elementary school, have hit their target, giving students who are just starting to read loads of motivation and joy.'' Yhteishyvä