Originally published by Tammi


Rights sold to:
Estonia, Germany, Hungary, Norway, Poland, Russia, Swedish rights sold to Finland

Ella and the
Knights of the Night
This time, Ella, Petey, and their friends are in the rink! When Ella and her gang of friends found an ice hockey team, the Knights of the Night, they get their teacher to coach them. Surprise! It turns out that he's a former top athlete – he was the block croquet champion as a young man.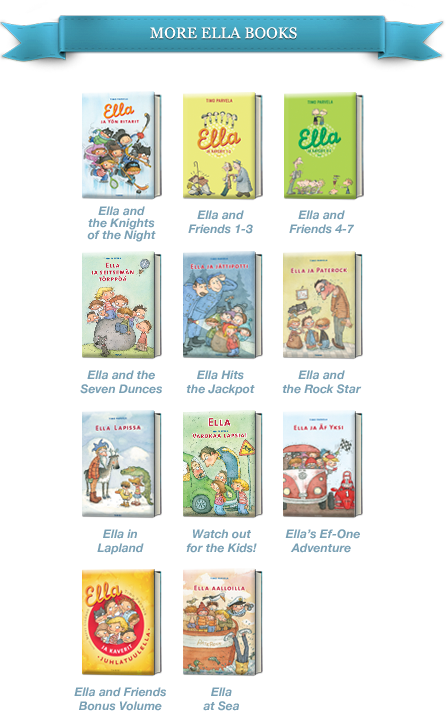 Praise for the Works
"The funny, action-packed Ella books, which take place in the world of elementary school, have hit their target, giving students who are just starting to read loads of motivation and joy.'' Yhteishyvä