Originally published by Tammi


Rights sold to:
Estonia, Germany, Hungary, Norway, Poland, Russia

Ella and the
Seven Dunces
In the twelfth book in the popular Ella series, Ella and her friends have an adventure in the big city. They visit a fashion show, get lost, found, separated, costumed, come up with a new national anthem, are stranded, saved, eat their teacher's spaghetti, and finally, of course, take over a television station. Just an ordinary Saturday, that is.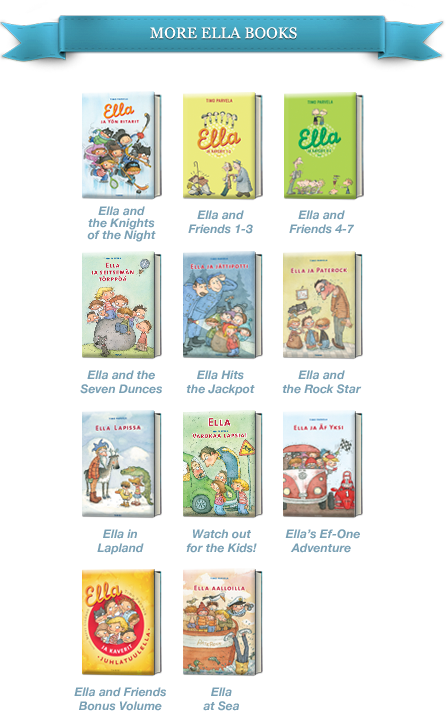 Praise for the Works
"The funny, action-packed Ella books, which take place in the world of elementary school, have hit their target, giving students who are just starting to read loads of motivation and joy.'' Yhteishyvä