Originally published by Tammi


Rights sold to:
Estonia, Germany, Hungary, Norway, Poland, Russia

Ella and
Friends 1-3
Ella is in first grade. She has great friends and a nice teacher. But lately her teacher has been looking a little drained. What's going on? The humorous Ella books provide the perfect mix of unexpected situations, quick-witted storylines and loveable characters.
This book includes stories:
– Ella and the Blackmailer
– Ella Goes to the Theatre
– Ella's Field Trip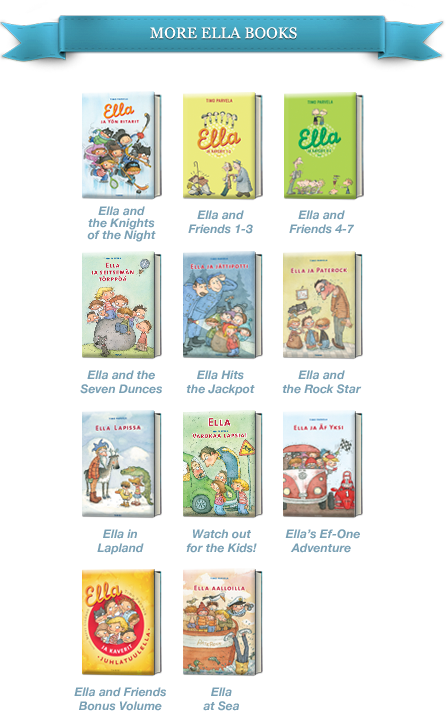 Praise for the Works
"The funny, action-packed Ella books, which take place in the world of elementary school, have hit their target, giving students who are just starting to read loads of motivation and joy.'' Yhteishyvä